Benjamin




Schwartz

,

PhD

Investigator, Head, Center for Molecular Innovation, The Feinstein Institute for Medical Research

Professor of Molecular Medicine and Medicine, Hofstra Northwell School of Medicine
Phone:
Email: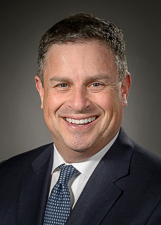 About the researcher:
Specialty:
Genetics/Molecular Innovation
Bio:
Research focus:
Autoimmune and inflammatory diseases
Autoimmune diseases affect an estimated 22 million Americans, and their incidence is rapidly growing. These disorders are conditions in which immunological tolerance is defective and normal tissues are targeted for destruction. Although the precise cause of these diseases remains unclear, both genetic and environmental factors confer disease susceptibility.
Therapeutic and preventative strategies for autoimmune disease have been largely disappointing. Anti-cytokine hterapies (particularly anti-TNF therapeutics in rheumatoid arthritis) are the newest and most exciting form of therapy, but their high cost of production precludes their widespread use . Moreover, in the case of anti-TNF therapy, 40% of patients receving therapy do not respond to treatment for unknown reasons. Thus, autoimmune diseases remain a largely unmet medical need.
Neurodegenerative diseases
Semapimod (formally known as CNI-1493) has undergone phase II clinical trials in Crohn's disease, and although it lacked statistically meaningful efficacy in these trials, it was demonstrated to be a well-tolerated drug (non-toxic) with largely minimal, self-limiting side effects. The team recently identified CNI-1493 as a potential drug candidate for the treatement of neurodegenrative diseases. Currently, they are focusing thier attention to bring this drug to clinical trials in Alzheimer's and Parkinson's diseases.
Research training opportunities for residents and fellows:
Transient elastography in hepatitis B
Transient elastography in dialysis patients awaiting transplantation
Fatty liver disease and diabetes
Education
University of Tübingen

, Tübingen, Germany

Degree: PhD
1994
Field of study: Organic chemistry
Jordan University

, Amman, Jordan

Degree: MSc
1990
Field of study: Organic chemistry
College of Science and Technology

, Jerusalem

Degree: BSc
1986
Field of study: Chemistry
Honors and awards
1990 - 1993
Deutscher Akademischer Austausschdienst (DAAD) Fellow
1998 - 1999
Alexander von Humboldt Award
1997 - 1999
American Heart Association Award
2007 - 2008
Alzheimer Drug Discovery Foundation & Elan
2007 - 2010
American Heart Association Award